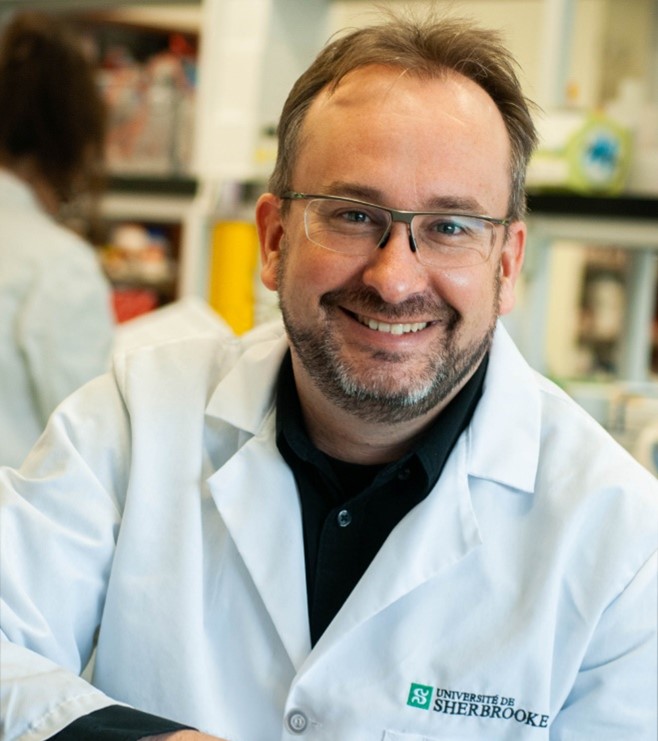 Francois-Michel Boisvert, Ph.D.
Professor, Department of immunology and cell biology. Director, proteomics platform. Director, Institute of Research in Cancer Université de Sherbrooke
On the road to diagnostic and prognostic biomarkers discovery using proteomics
Abstract
The economic burden of cancer in Canada from a societal perspective is upward of 26 billion dollars in 2021, and is the highest in the first year after the cancer was diagnosed. Early cancer detection may lead to treatments that are more efficient, lower disease management costs, and better health outcomes. As such, it is crucial to identify new approaches to allow better screening of the population at risks of developing cancer. We believe that the identification of a proteomic signature or a combination of biomarkers can provide a solution for developing diagnostic and prognostic tools to potentially replace cystoscopy or colonoscopy. We have developed an expertise in identifying protein biomarkers in different cancer such as colorectal or bladder cancer, also highlighting possible new mechanisms involved in cancer progression and resistance to treatments.
Biosketch
François-Michel Boisvert initially received a BSc in Biochemistry in 1998 at the Université de Montréal. He then pursued a research career with a MSc in Biochemistry and Molecular Biology in 2000 at the University of Calgary under the supervision of Professor David P. Bazett-Jones and a PhD in Experimental Medicine in 2005 at McGill University with Professor Stéphane Richard. He conducted postdoctoral training with Professor Angus Lamond at the University of Dundee and is a professor in the Immunology and Cell Biology department at the Université de Sherbrooke since 2011. His current interests is studying the molecular mechanisms that control the cellular response to DNA damaging agents used to treat colorectal cancer using a combination of cell biology combined with mass spectrometry based quantitative proteomic approaches. He is also the scientific director of the Proteomics Facility at the Université de Sherbrooke, and the director of the Cancer Research Institute of the Université de Sherbrooke.
Date
Date(s) - November 16, 2022
6:00 pm - 8:00 pm
Emplacement / Location
Université de Montréal - Pavillon Jean Coutu (S1-151)