Thursday April 13, 2023 – Étienne Caron, Ph.D.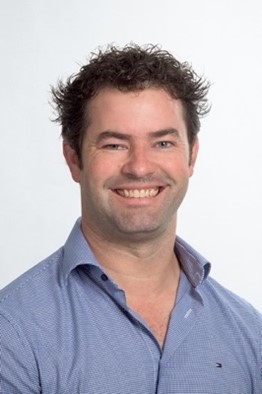 Étienne Caron
Centre de recherche du CHU Sainte-Justine
Université de Montréal
Mapping the immunopeptidomic landscape of mammalian cells: applications in pediatric cancer and infectious diseases 
Abstract
Recent development in targeted immunotherapy (CAR T-cell therapy) and vaccinology (mRNA vaccines) are revolutionizing modern medicine. However, not all patients respond equally well to such treatments and improvements are still required to make vaccines and targeted therapies more precise and persistent. To this end, my laboratory develops and applies mass spectrometry-based immunopeptidomics technologies to rapidly generate and analyze digital maps of tumor and viral antigenic peptides to improve vaccination and immunotherapeutic strategies against cancer and infectious diseases, pediatric leukemia and COVID-19 in particular. In this seminar, I will introduce the human immunopeptidome project and present how advances in immunopeptidomics enable the identification of actionable fusion neoantigens in pediatric cancer for the development of innovative peptide-centric immunotherapies. In addition, I will present how mass spectrometry, systems immunology and immunopeptidomics strategies are applied within the CoVaRR-Net pan-canadian consortium effort to better understand how the mutational landscape of SARS-CoV-2 variants impact T cell immunity at the population level. Finally, I will present 'digital immunopeptidomics' as a novel microfluidics method to decipher the antigenic landscape of any emerging viruses in the future – a technology that has therefore long-term impact in pandemic preparedness.
Biosketch
Etienne Caron is Principal Investigator and Assistant Professor at the CHU Sainte-Justine Research Center and Associate Investigator at IRIC at the University of Montreal. He acts as the Deputy Head of the Research Axis 'Immune Diseases and Cancer' at CHU Sainte-Justine. He obtained a B.Sc. in Biotechnology from the University of Sherbrooke and a Ph.D. in Biomedical Sciences from the IRIC at the University of Montreal under the supervision of Drs. Claude Perreault and Pierre Thibault. He then completed his training in Systems Immunology and Proteomics at EMBL-CRG in Spain with Dr. Luis Serrano and at ETH-Zürich in Switzerland with Dr. Ruedi Aebersold. In September 2018, he started his lab with the long-term goal of developing and applying novel systems immunology and mass spectrometry-based immunopeptidomics approaches to advance the field of vaccinology and immunotherapy to fight cancer and infectious diseases. Etienne is the founder and former chair (2015-2020) of the 'Human Immunopeptidome Project', an important international initiative under the umbrella of the 'Human Proteome Organization (HUPO)'. He has published extensively in high impact journals including Immunity, Nature, eLife, Cancer Discovery, Cell Reports and Cell Systems. As an early career researcher, he has received funding from various sources including FRQS, CIHR, IVADO, NRC, NSERC,
SynergiQC-Pediatric Oncology, and he also received a CFI John R Evans Leaders Fund to establish a mass spectrometry platform for cancer immunotherapy at the CHU Sainte-Justine Research Center. Etienne is also involved in the establishment of a start-up company, 'NeoMAbs', to cure pediatric leukemia.
Link to website: www.caronlab.org
Date
Date(s) - April 13, 2023
6:00 pm - 8:30 pm
Emplacement / Location
Université de Montréal - Campus MIL (Beer and pizza at 18h, conference at 19h in A-4502)
Groupe de discussion en spectrométrie de masse de Montréal (GDSMM)
Le groupe de discussion sur la spectrométrie de masse de Montréal (GDSMM) est un organisme à but non lucratif qui offre un forum favorisant les interactions locales, nationales et internationales entre les scientifiques oeuvrant en spectrométrie de masse. Le GDSMM organise des séminaires scientifiques et des forums de discussion présentant les derniers développements en recherche fondamentale et appliquée en spectrométrie de masse. Une réunion annuelle du GDSMM qui regroupe les étudiants et les post-doctorants a lieu à Montréal chaque printemps et offre une opportunité unique de réseautage en plus d'accroitre la visibilité et la sensibilisation aux contributions locales en spectrométrie de masse.
Montreal mass spectrometry discussion group (MMSDG)
The Montreal mass spectrometry discussion group (MMSDG) is a not-for-profit organization that provides a forum to promote local, national and international interactions among scientists involved in mass spectrometry. MMSDG sponsors scientific seminars and forums to present the latest developments in basic and applied research in mass spectrometry. An annual MMSDG meeting that regroups students and postdoc is held every spring in Montreal, and provide a unique networking opportunity to participants and enhance the visibility and awareness of local contributions in mass spectrometry.