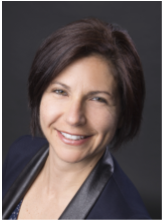 Brigitte Simons, Ph.D.
VP Laboratories Business & Marketing Strategies
Molecular Science Corp.
Toronto, ON
Specializing Cannabis Cultivation Quality Control with a Mobile Mass Spectrometry Lab
Abstract
Federal legalization of cannabis by Health Canada authorizes new participation in ventures heading for international economies of scale. Our regulatory policy advantage enables Canadian labs to pursue in-field, agricultured samples, and use genomic and analytical tools for advancing quality assured products. Cannabis safety and traceability is paramount for licensed producers who seek certificate of analysis (COA) testing and operate a quality assurance practice. Taking an environmental monitoring approach while tracking in-production phytocannabinoid yields, we have evidenced better data-driven intelligence for products. Our cannabis metabolite plus contaminants database integrates genomics and formulations while servicing risk management of lot failures. Furthermore, we own freedom to collect in-process cultivation data using a sophisticated mobile mass spectrometry lab to position samples to labs globally.
Biosketch
Dr. Brigitte Simons is a business management executive in support of leading-edge laboratory services and data management tools for the development of safe cannabis accessed globally. Bridging expertise within chemistry, pharma drug development, and environmental testing – Brigitte has a professional track record for laboratory quality control business development, analytical service contracting excellence for the Canadian federal agencies, and global sales experience in high value trade of laboratory services. Dr. Simons has working experience within
the Canadian Food Inspection, Health Canada, Agriculture Canada, and Environment Canada. She spent over 6 years working in the Drug Toxicology and Analysis Division at Health Canada in a laboratory setting to inform regulatory policy development for new biologics drugs. She completed post-doctoral fellowship at the Clinical Sciences Hospital of the National Heart, Blood & Lung Institute within the famous NIH campus in Maryland, USA. Continuing in lab specialities, Brigitte then joined SCIEX, a global instrumentation vendor for hardware and software for mass spectrometry. With over 16 years experience with operating mass spectrometers, Brigitte managed Canadian federal and provincial government sales for full laboratory services, covering clinical, forensics to product health and environmental safety. Prior to working abroad, Brigitte received her Ph.D. in Chemical Biology at the University of Ottawa in a joint chemistry program with drug pharmacology at Health Canada. Brigitte is now the Chief Scientific Officer of Pasha Brands Ltd. (Vancouver) and managing VP of Laboratories at Molecular Science Corp. (Toronto).
Date
Date(s) - March 12, 2019
6:00 pm - 9:00 pm
Emplacement / Location
Morris and Rosalind Goodman Agora