Suite à la présentation annuelle des étudiants et postdoc le 16 février, voici les récipiendaires des prix des meilleurs présentations orale et par affiche :
————–
Following the annual trainees night on February 16, here are the winners for best presentation and best poster:
Best oral presentation :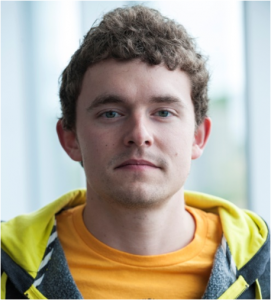 Peter Kubiniok – Ph.D. student, Department of Chemistry, Université de Montréal

Title: Profiling changes in the phosphoproteome of hematopoietic cells in response to a novel class of anti-oncogenic sphingolipid derived small molecules
Best poster presentation :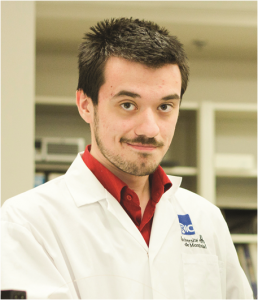 Frédéric Lamoliatte – Ph.D. student, Department of Chemistry, Université de Montréal
Title: Parallel SUMO/Ubi Profiling – A System Biology story
Félicitations! Congratulations!
Chers collègues,                        English follows
Nous nous laisserons le podium à nos étudiants et postdoctorants de la région métropolitaine lors de la rencontre du MMSDG qui aura lieu le mardi 16 février à 19:00. Nous aurons des présentations orales et par affiches et invitons tous les étudiants gradués et postdoctorants à nous faire parvenir un résumé de leurs présentations (voir formulaire ci-joint). La date de clôture pour l'envoi des résumés est le 10 février 2016. Un comité composé de différents membres du MMSDG sélectionnera les résumés qui feront l'objet de présentations orales. Cette année nous voulons donner l'opportunité a un plus grand nombre de conférenciers de présenter leurs travaux et aurons 10 courtes présentations de 5 min chacune. Les présentations par affiche pourront également être présentées. Les contributions présentées à des conférences récentes sont également les bienvenues. Un prix de $200 sera attribué à la meilleure présentation pour chacune des catégories (oral et affiche).
À bientôt,
Pierre Thibault, Ph.D.
Professeur et chaire de recherche du Canada en Protéomique Département de chimie et Institut de Recherche en Immunologie et Cancérologie Université de Montreal
Dear colleagues,
Graduate students and postdoctoral trainees from the Montreal area will be given the opportunity to present their latest results at the MMSDG meeting on Tuesday, February 16 at 19:00. Posters and oral contributions will be presented and we invite all graduate students and postdoctoral to submit their abstracts (see form attached). Deadline for submission is February 10, 2016. A committee formed of different MMSDG members will select abstracts to be presented as orals. This year we want to allocate more time for short oral presentations, and a total of 10 orals of 5 min each will be selected. Posters will also be presented, and you can reuse material that has been presented at recent conferences. The best presentation in both oral and poster categories will be given a prize of $200.
Best regards,
Pierre Thibault, Ph.D.
Professor and Chair in Proteomics
Department of Chemistry and
Institute of Research in Immunology and Cancer Universite de Montreal
Date
Date(s) - February 16, 2016
7:00 pm - 10:00 pm
Emplacement / Location
Morris and Rosalind Goodman Agora